Automatic gate and fence openers
Automation for garage doors
JIM series
Suitable for sectional and up-and-over doors
The JIM series include ceiling motors and are available in different classes. All drives are equipped with a noiseless and reinforced toothed belt. Rail systems may or may not be obtained in 1 piece or in 2 parts. The length is determined by the door height.
The drive is digital. LED lighting and a handheld transmitter are included. This type of drive is self-learning and easy to adjust. Naturally, the JIM series also meet all requirements and uniformity requirements, they also have the KOMO certificate and an anti-burglary label.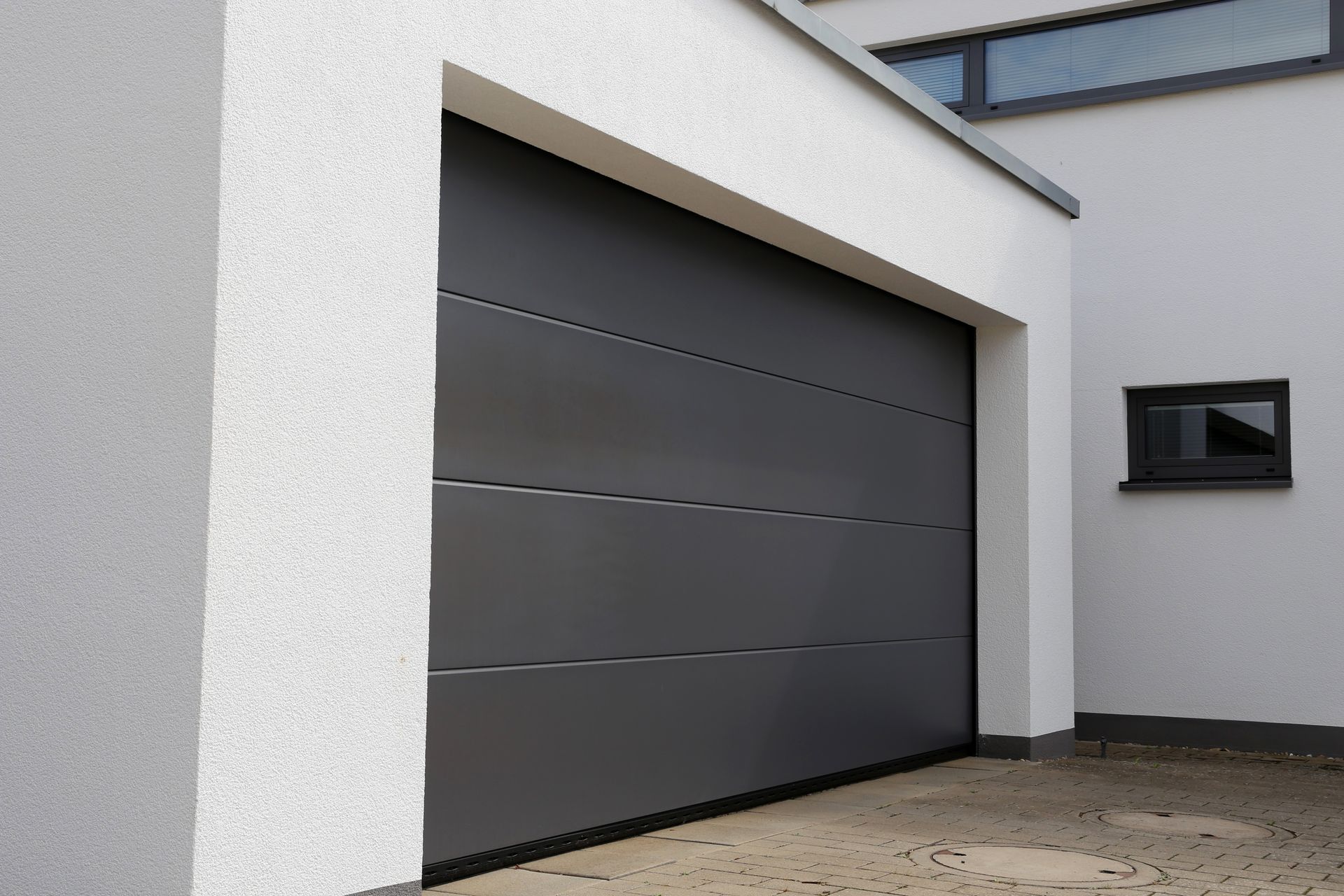 ZED Series 
Suitable for up-and-over doors revolving inside the facade
For narrower gates that turn within the facade , there are the ZED motors. These drives are always equipped with a digital control, operating buttons and LED lighting.
VN Series
Suitable for industrial sectional doors (axle motors)
The drives come in different categories and are always set up with a separate control unit. Motors are available with quick release and/or with a chain to release the gate during power failure. The motor is mounted laterally on the shaft, which is ideal for larger gates and gates of an intensive character.
Automation for swing gates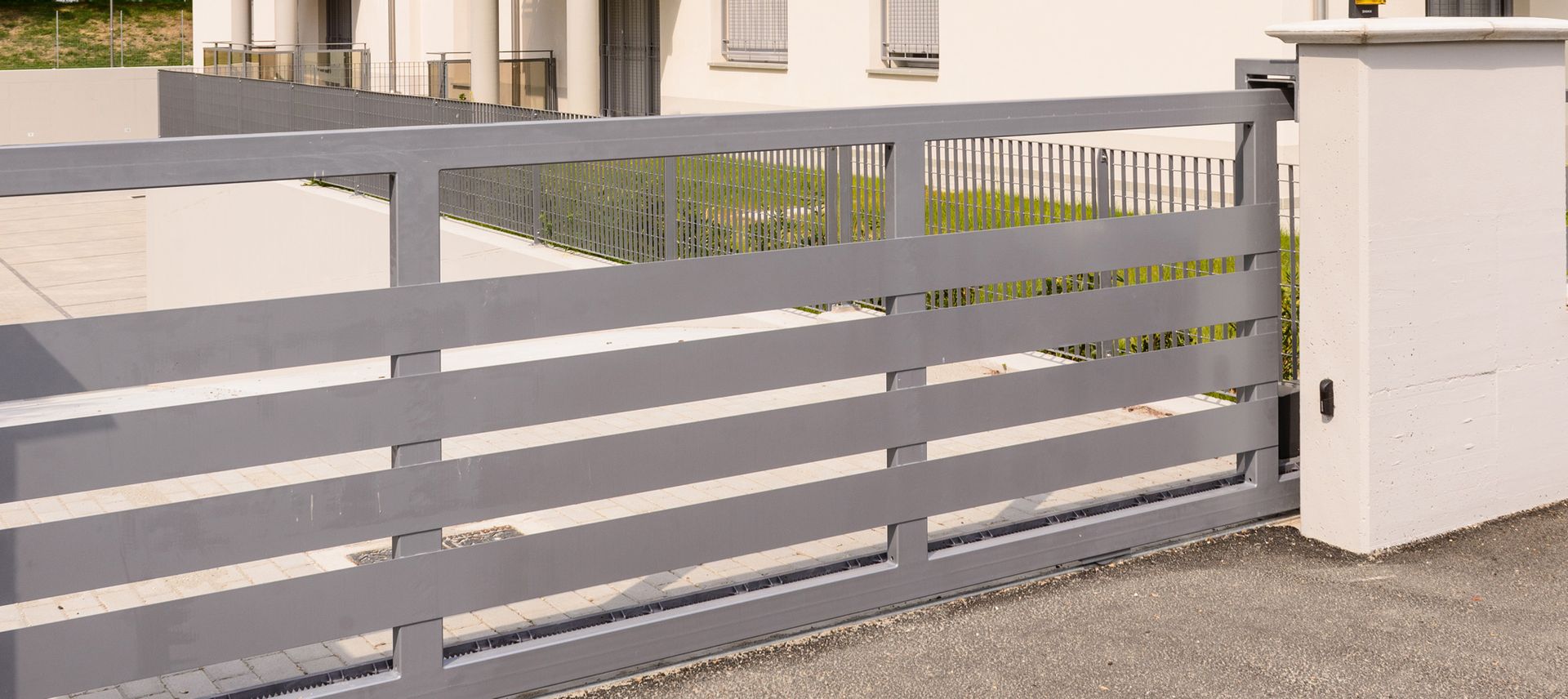 Above ground electromechanical drives
Spindle motors or electromechanical linear drives
Suitable for swing wings with sufficient space​​​​​​​
This motor is very reliable and offers perfect locking. Most drives are equipped with end stops as standard to allow the motor to stop at the correct position. ​​​​​​​There are 230 Vac and 24 Vdc variants available.
Articulated arm motors for wide pilasters
Suitable for masonry pillars and/or wider columns
These drives have a relatively simple set-up and are in an interesting price category. The soft start/stop can be perfectly combined with the 'BRAINY' digital control.
Hydraulic drives above ground
Suitable for gates with an intensive character and heavier work
It is ideal for entrances that require a lot of opening and closing, or for professional use. A control valve provides the hydraulic damping and you can control the power setting by means of throttle valves.
Underground drives in housing
The great advantage of underground drives is of course the aesthetic character and the discreet arrangement. This makes it the ideal choice for private and/or residential applications.
Electromechanical drives underground

The ideal choice for private and/or residential applications. 
Hydraulic motors underground
Hydraulic motors enjoy the same advantages as the electromechanical drives, but are better suited for gates that are used intensively. 
Automation for sliding gates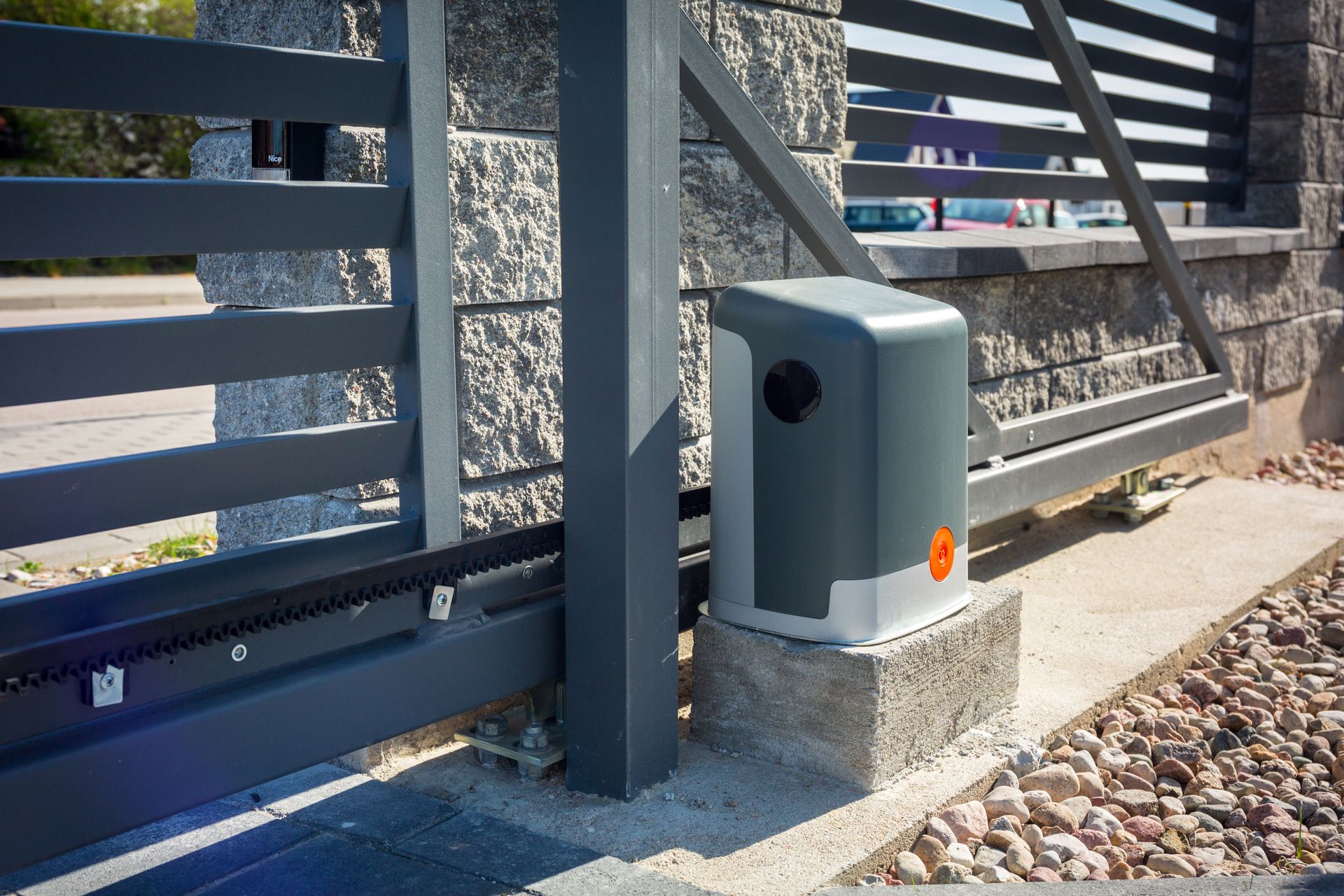 Sliding gate operators from 2 tons to 4 tons

There is a specific range for the heavier and highly professional work.

Also enjoy the additional advantages: metal housing, frequency controlled or not, soft start/stop… with digital display.

With sliding gates, a big distinction is made between cantilever sliding gates and gates sliding on a rail.

With the 'cantilevered sliding gates' it is best to oversize the motor a bit because it will always have to exert more force compared to the sliding gate on rail.

Sliding gate operators up to 2 tons

The 'BULL' series consist of a sturdy reduction gearbox with a (usually) integrated control and are equipped with magnetic or mechanical end stops according to your wishes.

Various parameters, such as delays, force settings and operating times can be easily set.

Accessories: controls and accessories

In addition to the drives themselves, AB-Matic can offer you a whole range of accessories. This can range from digital controls, to various security options and smart integrated safeties.

Controls for swing gate motors

All our swing gate motors are digitally controlled and compatible with all brands of home automation and/or home automation. Various parameters, such as delays, force settings and operating times can be easily set.

Handheld transmitters, keypads, fingerprints, etc.

Our range of handheld transmitters is always equipped with the Advanced Rolling Code technology that protects you against copy pirates to the highest degree.

You can also opt for the traditional keypads. We offer many variants, including wireless systems.

You can also opt for operating systems with Fingerprints security equipped with IP technology.

Electric and Magnetic Locks

We offer electric and electromagnetic locks. Each type is automatically controlled by the digital controller.

Safety according to CE

All our drives are manufactured according to the required quality standards.

SMART solutions
Control automatic fencing with your smartphone.
Cooperate with AB-Matic
Are you a professional in the field of automation and access techniques? Then we can help you. Become an AB-Matic customer and enjoy various benefits!

Become a customer